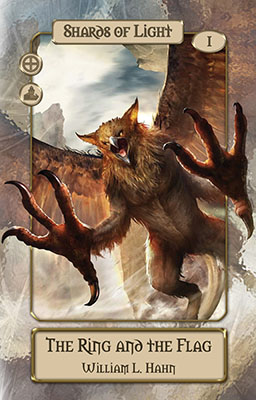 100 pages
first published June 2011
Epic Fantasy Novel
About the Book
Newly-graduated imperial officer Justin is convinced he has no future, and when he's assigned a secret mission to rescue the Empire from the brink of Civil War, he finds he could be literally correct.
In 2002 ADR, the Empire of Argens is still reeling from the usurpation of its centuries-old throne by a ferocious dwarven warrior named Yula and his sorcerous human allies. Not only did they defeat the flower of elvish knighthood, but they exposed the former dynasty as demons in disguise.
Now a young captain, ruined by his loyalty to the old regime, has one last chance to redeem his family name in the officer training corps that's being established by the hated new emperor. Newly-graduated, Justin is convinced he has no future, and hearing the details of the secret mission he's assigned won't change his mind.
Civil War threatens the North Mark. Justin must race against time to form a company, and lead his men into the center of the web; but what happens when his loyalty to the Empire means the death of those who follow him?
"The Ring and the Flag" is the first story in the Shards of Light saga set in the Lands of Hope.